2010-06-04
WW PICOLETTA by Afrikhan Shah out of Pia by Piruet trying the grass. ( she is for Sale)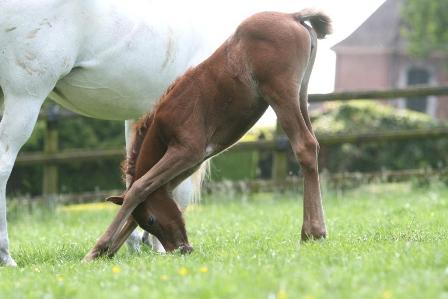 photo Johanna Ullström.
New pictures of WW INDIH and a own page for my new Stallion MAMBO with pedigree and pictures has been added.,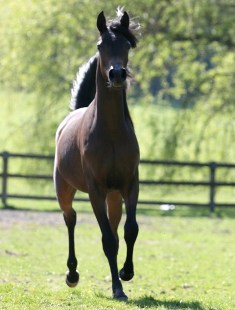 photo: Johanna Ullström
2010-06-01
I will hereby welcome MAMBO ( by KHIDAR out of J & J AQUINA by Aquilo/Abakan ) as the latest addition to W-Arabians Stallions. He will be stationed in Belgium at ArcticTern trainingcenter Johanna Ullström, and he will be availible for visiting mares. He has reallly proven himself to be a very good breeding Stallion. His own page will soon be added. Thank you WILZA ARABSTUTERI for this opportunity,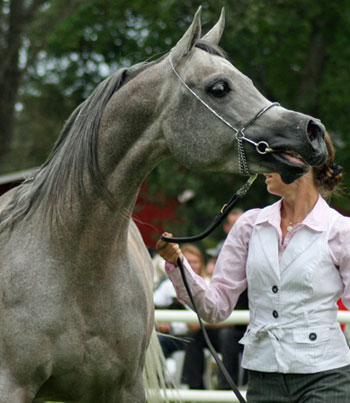 MAMBO by KHIDAR out of J&J AQINA.
---------------------------
I am also very exhited to be part of Magnuszka partnership as owners of this young filly by the late Stallion Emiliusz /Laheeb out of Magnolika ( Mandala x Emrod) Her own page will also soon be added.
2010-05-20 Soo many good news!! WW INDIH by QR Marc and out of IVERNAH /crusader was class winner with 91.5 points and also top 5 junior fillies at WELS international A-show in Austria. What a wreekend!! Fantastic!! and it was my birthday as well,!! Thank you Indih and Johanna with her super team for this birthday present!! Pictiures will follow. Now Indih has a break out in the fields with her friends for a period of time.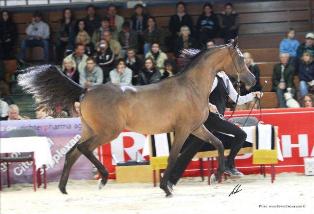 photo; Erwin Escher.
-----------------------------------------------------------------------
FOALS EXPEXTED 2011
WW GAZELLA by Psytadel, and out of Grenlandia /Eukaliptus is confirmed in foal to MPA Giuliani by MPA Giovalli.
WW IVECTRAA by Naizaak, and out of Ivernah / Crusader is confirmed in foal to MPA Giuliani by MPA Giovanni ( maternal half sister to WW Indih )
SHAZADIKA by Libanon Azadik out of Sharon El Kendal is confirmed in foal to WH JUSTICE (the foal will be in partnership with Claverdon Stud, UK)
2010-0
Grenlandias colt foal by Afrikhan Shah - namned WW GINIH is sold to Ms. Stefanie Bovens.
Love at first sight from both! CONGRATULATION and GOOD LUCK for a great future.
2010-05-05
PIA had a pretty grey filly foal by Afrikahn Shah. called ww PICOLETTA.
2010-04-13
WW ISADORAH by Om El Extreem x Ivernah by Crusader had a extreemely typey grey coltfoal by THE APPRENTICE for her new owner Philippe Ascaso of TSCHAATA ARABIANS, FRANCE. in France. CONGRATULATION to WW INIZIO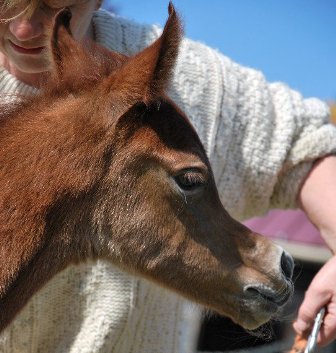 2010-04-11
GRENLANDIA by Eucaliptus had a very leggy and atletic colt foal by TF Afrikhan Shah today. I am just waiting for Pia now.
2010-03-28
Open day at Johanna Ullström - ARCTIC TERN Training center at Darby Farm- BELGIUM ( former EUROPEAN TRAININGCENTER ) I was very proud to see some of my horses there.
More pictures from that day will follow.
2010-03-25
A cold day in March- A very sad day when I recieved a phonecall from my friend Tommy Husebye who has leased my mare KASTANJET born 1991 (halfsister on maternal side to CRUSADER) by Zareef out of AK Kastana, during quite a few years now, and he told me that she had severe problems with laminites. We agreed that after the x-rays had confirmed our biggest worry, she was put to sleep with her mouth full of wounderful apples and in the her own stable.
REST IN PEACE - KASTANJET.
1991-2010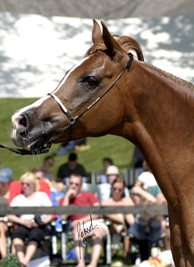 Kastanjet, a multi Show Champion Mare, and a great pleasure to ride.
2010-03-01
GM MARWAN AL SHAKIRA , bay mare born 2006
I am very proud to announce that we have leased the super pretty Marwan daughter GM Marwan Al Shakira for the 2010 season. THANK YOU NAPLES ARABIANS - Sweden, for this opportunity.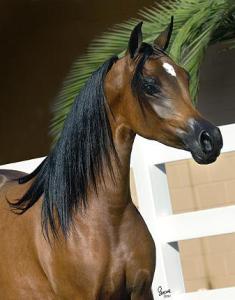 ¨
2010-02-16
Indih, Seraphina, Sasha as well as Olla Bez own pages updated with new pictures
2010-02-15
New Year, and New Challangers for both man and horses.
NAG OLLA BEZ had been invited to compete at Al Khalediah Festiwal and International Show in January. She has competed at Aachen All Nations cup, as well as Paris World Championship in September and December after a sucsessful year wining Silver Champion Titel at Scandinavian Championship, Blommeröd and Gold Champion and Best in Show at Vilhelmsborg Internationakl A-show in Denmark. This competition at Saudi was her last show before retiring to the fields and foals. Nag Olla Bez was TOP 5 SENIOR MARE and had 90.88 points. Strong competition among earlier World and Multi Champion Mares.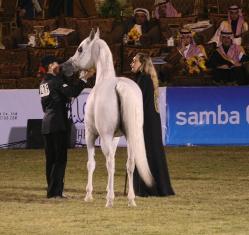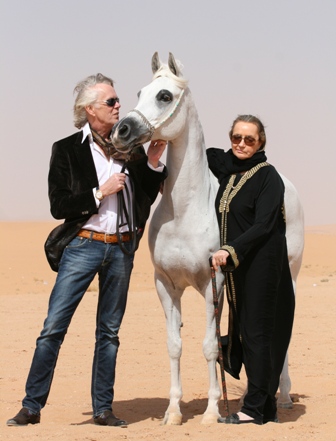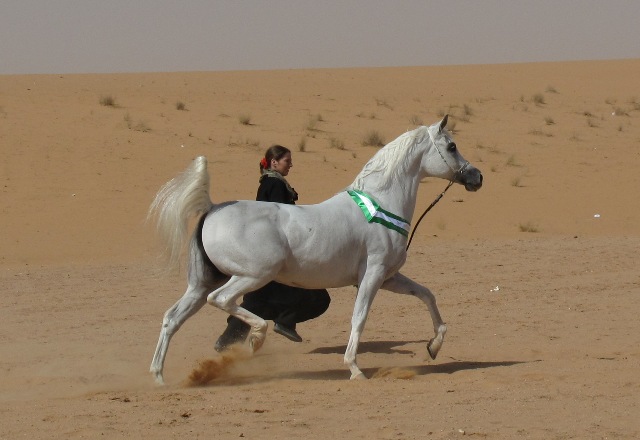 2009-10-06
NAIZAAK
by Gai Radiant out of Bint Nariadnaia
is sold to
Britt Juul Jensen in DENMARK,
who will ride Dressage and Long Distance on him. It is such a joy for me to know that it is such a love and great connection between them!
GOOD LUCK for the Future, and Please, Please keep in tuch!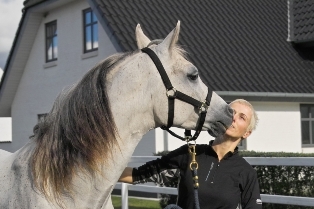 NAIZAAK ridden by Christina Brix-Thomsen at Husted Arabians Open Day 2009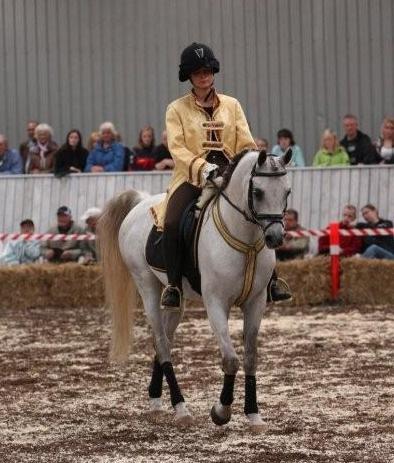 2009-09-29
AACHEN NATIONS CUP in GERMANY
Back from a Fantastic show with the best of Arab horses you can ever find!!
NAG OLLA BEZ had a 6th place with 91,40 points, and
WW Gazella had a 9th place with 88,90 points,
Thank you Johanna Ullström, for producing and showing our horses so very very well !!
2009-09-24
I would like to welcome our young bay Brazilian boy to Europe. He is born 2008 and bred by Murilo Kammer..
GIWO K
(CG Balih El Jamaal x Bint Gypsy K / Borsalino K )
(His Damline goes back to the Pure Polish Mare Aleksandra out of Aleksota(PL) by Negatiw, born in Sweden, so back to the roots!.)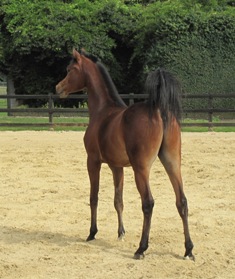 2009-09-21
Libanon Abaone in foal to TF Afrikhan Shah ( Teddy), and with filly foal WW Aurora by Emiliusz at her side,
as well as IS Warena by Madkours Impuls
is SOLD to MEHRGAN STUD, in IRAN.
We Congratulate the new owner for this superb group of horses, and wish you all the best for the future breeding.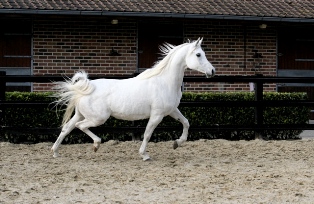 Libanon Abaone by Abakan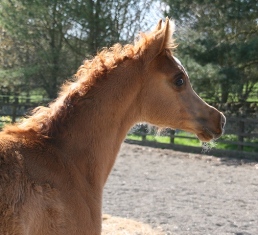 WW Aurora by Emiliusz - born 2009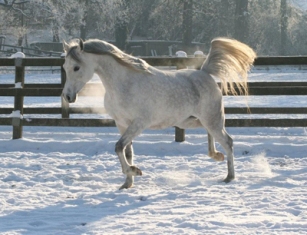 IS Warena by Madkours Impuls
2009-07-21
VIVILHELMSBORG INTERNATIONAL A-SHOW, DENMARK 18-19 July 09
Results
SASHA JULLYEN V. Her first show ever! ! 1year old filliy class - 2de place - 88,88 points
WW IVECTRAA, 2year old filly class - 86,0 points
WW GAZELLA, 3 year old filly class - 2de place - 89,75 points
NAG OLLA BEZ - 1st place with 91.75 points and
GOLD CHAMPION - SENIOR MARE, and
OVERALL CHAMPION !!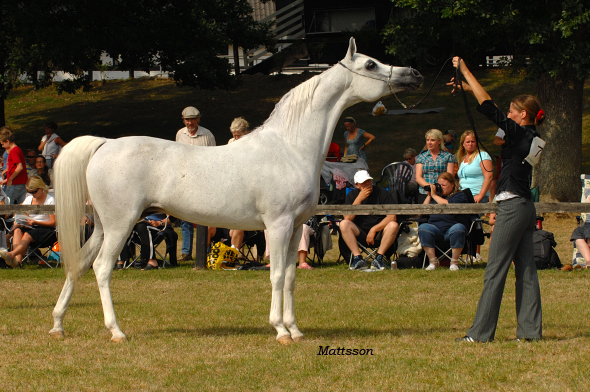 2009-07-05
SCANDINAVIAN OPEN CHAMPIONSHIP, BLOMMERÖD
Results
WW GAZELLA fillies 3 years old - second place with 90,00 points
NAG OLLA BES - Mares 11 years and older - First place with 91,67 points and CHAMPION SILVER
2009-06-13
LOWLAND ARABIANS CUP , HOLLAND
Results
WW GAZELLA fillies 3 years old - first place with -- 92.0 POINTS and CHAMPION BRONZE
NAG OLLA BEZ mares 7 years and older --- 91,67 POINTS
2009-06-10
is sold to Mr. and Mrs. Philippe Ascaso at TSCHAATA ARABIANS, FRANCE.
We wish to Congratulate you to this two supernice fillies, that also both carries great bloodlines for future breeding.
All suscess!
2009-06-08
To Europe from USA, we welcome
bay filly by Jullyen El Jamaal, out of Satin IA, by QR Excel
Thank you Sheila Varian, for trusting us with her!
2009-06-05
(Eukaliptus x Elekta/Palas)
won his class Senior Stallions, at TURBO STAR INTERNATIONAL C-SHOW may 2009, Sweden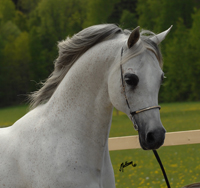 NAIZAAK - ridden in his first dressage competition, Denmark the 23 may 2009. ( FOR SALE )
( Gai Radiant x Bint Nariadnaia/Monitor)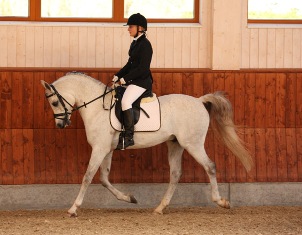 Results; Classe 1: LC-LB show 2 place with 66,25%. Classe 3: LC-MB show 3rd place with 65%. Classe 6: LC-MB show 4th place with 62,08%
Superbly Ridden by Christina Brix-Thomsen.
.................................
IN FOAL FOR 2010
PIA by Piruett - TF AFRIKHAN SHAH ( Teddy )
GRENLANDIA by Eukaliptus - TF AFRIKHAN SHAH ( Teddy )
LIBANON ABAONE by Abakan - TF AFRIKHAN SHAH ( Teddy )
.............................................
IN LOVING MEMORY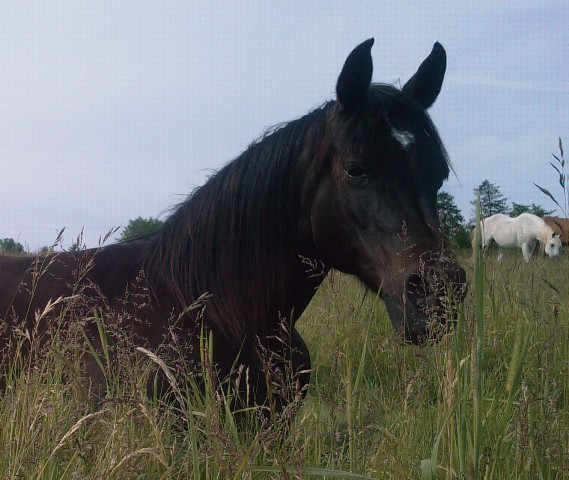 NEBULA ( Nimbusz e. Aladdin x Galaxja e.Engano ) 1989- 2009. Deeply loved and missed.
picture by Carmen Harper- summer 2008.
2009-04-22
JUDGEMENT
I am devastaded to have to announce that our beloved and so sweet tempered Swedish National Champion reserve colt JUDGEMENT
by WN JUSTICE and out of SENSATION ( AK Kastana x Shahin ) after a stupid accident from which he recovered well, later developed a blood cloth that just killed him in an instant. It really breaks our heart! We also send our deepest condolonces to his breeder Countess Penelope Lewenhaupt in Sweden, who as well had her hopes up for this stunning colt. - Judgement - rest in peace! We will miss you !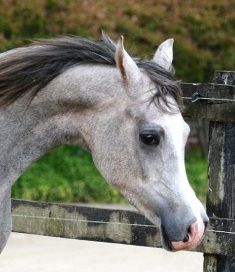 2009-04-20
Now there is Pictures of the 3 foals Aurora, Seraphina and Indih, and they have their own pages-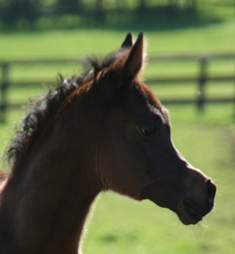 2009-03-29
New Picture of NAG OLLA BEZ, as well as SYARA NA on their own pages.
IVERNAH ( by Crusader x Ivanah/ Maleik el Khail) had a bay filly foal by QR Marc ( Marvan al Shaquab x Swete Dreams/Magic Dream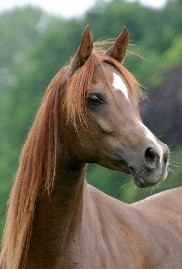 Ivernah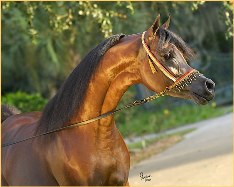 QR Marc
2009-03-10
IS SAPHIRA by Saphir III out of Shams Isis/by Ibrahim, had a grey filly foal this afternoon.
The Sire to the foal is El Thay Mahfousz out of El Thay Mahfousza and by Ansata Selman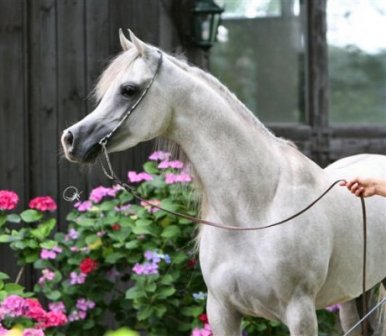 IS Saphira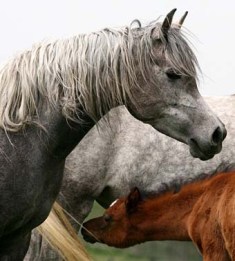 2009-02-26
is sold back to her earlier beloved owner Francina Besseling, ( Happy Birthday Francina!)
so now she is Home again!!
Thank you for letting me share her life for a few years. It has truly been a privilige!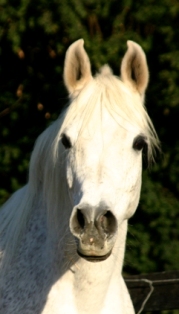 2009-02-26
New Picture of the Mare SYARA NA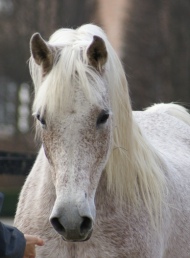 2009-02-19
LIBANON ABAONE had a super Elegant Filly foal by EMILIUSZ( Laheeb)
Mother and daughter is doing well!
2009-02-18
New Pictures on the page FOR SALE,
Naizaak, Ivectraa, Nadiyya and
some new picture of the Stallion HS Exemplar on his page
2009-02-15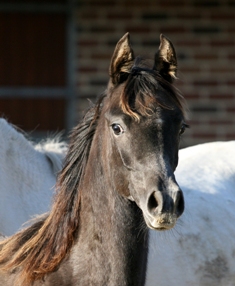 - by Emiliusz (Laheeb x Emocja / Monogramm ) and out of PIA ( Piruet x Nefertjti / Eknathon )
is sold to Christine Keyser, Marte Rude and Synne Skjulstad in NORWAY.
CONGRATULATION to this elegant and excusite filly!
2009-02-02
NEBULA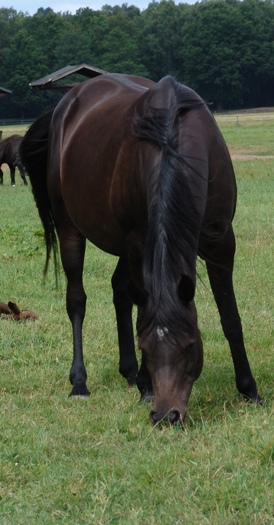 - Several times Champion mare, and Champion producer, is on
lease to BLACK ARABIANS of SWEDEN, Kathleen Olsson. from 2009
I know you will love her as much as I do !!
2009-01-26
New pictures of IS WARENA, PIA and WW ISADOARH on their pages.
2008-12-05
MERRY CHRISTMAS AND A HAPPY NEW YEAR 2009 !!
2008-11-29
IS SAPHIRA ( In foal to El Thay Mahfousz for 2009 ) and me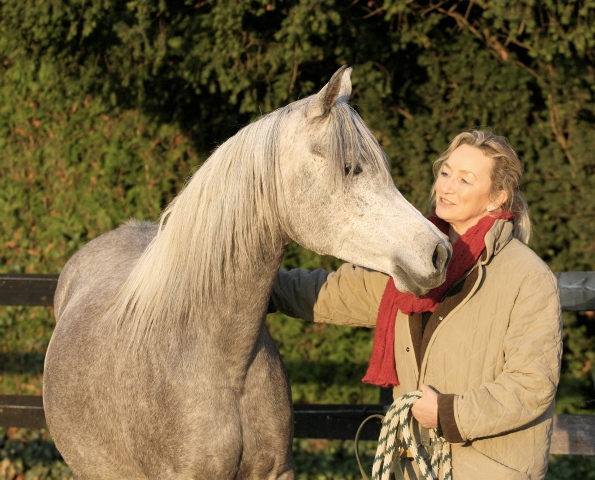 2008-11-09
WW ABRIANNA
(her name meaning " Mother of Grace")
by WN Justice and out of Libanon Abaone ( by Abakan)
is SOLD TO
Roger Björk, Björkehills Arabians, SWEDEN.
Congratulation to this super sweet and graceful filly!!
(photo Johanna Ullström)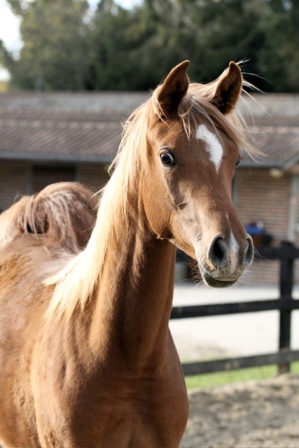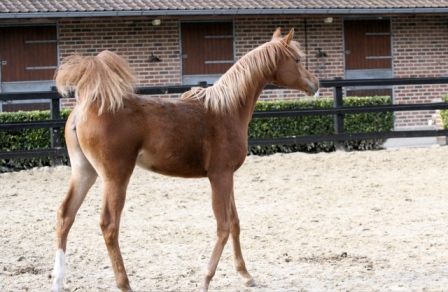 WW GREMILIA
out of Grenlandia (Eukaliptus) and by Emiliusz (Laheeb)
Maturing beautifully for her owners Gideon Reisel with family.
Looking forward to see her out in the showring later !
(Photo Gideon Reisel)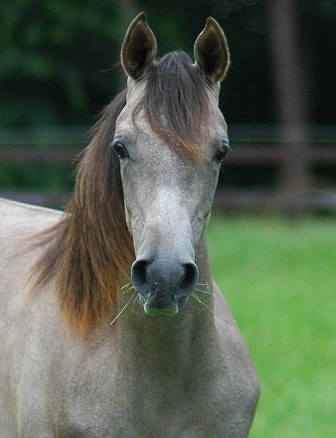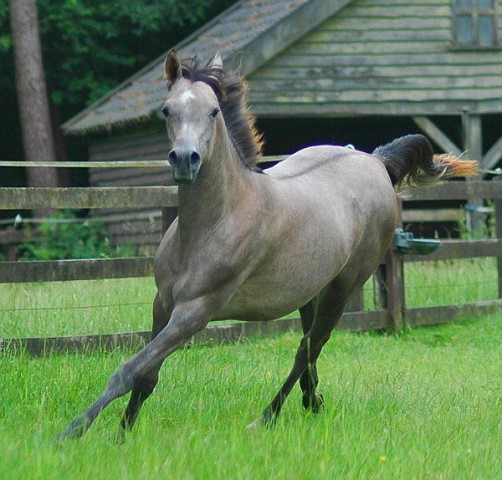 ww NASAGIPPA
out of WW NASADIKA(Simeon Sadik) and by Om El Extreem (Sanadik el Shaklan)
in the showring for her owners
Natascha Bojawal and Wouter Vroomans in HOLLAND
CONGRATULATION AND WELL DONE!!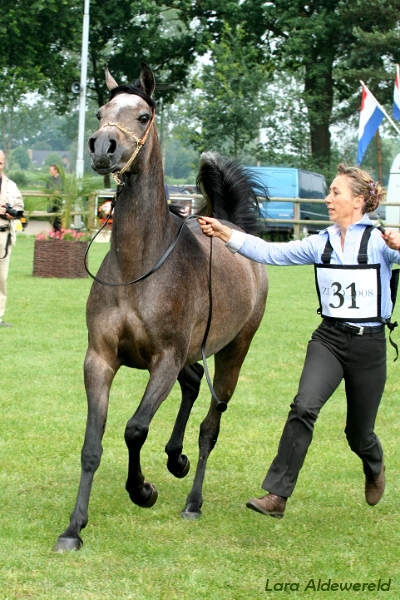 NAG OLLA BEZ just trying out some small jumps
(photo Johanna Ullström)
2008.10.15
NAIZAAK
Tall athletic intelligent super Gelding
IS OFFERED FOR SALE TO SOMEONE WHO ARE SERIOUS WITH THEIR RIDING !!
( Photo Anette Mattsson)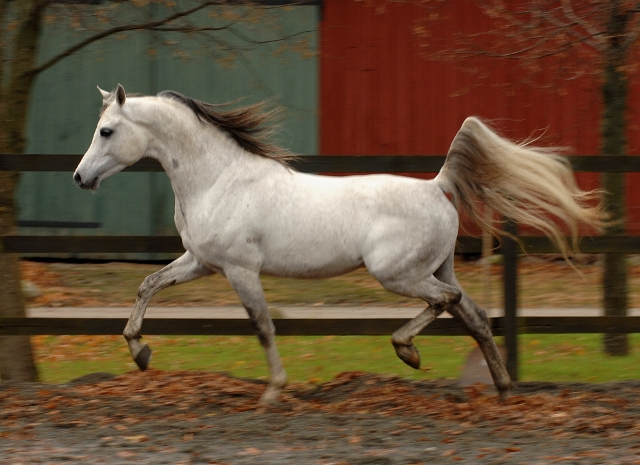 HS EXEMPLAR
by EUKALIPTUS out of ELEKTRA by Palas
Stalion born 1998
Class I at Stallion Licensing in Sweden, clear Ex-ray and SCID negative.
Winner in English Pleasure in UK C-Show with rider Clair Fitch
WILL COME BACK TO SWEDEN and will stay with MARIA HOLGERSSON -
SPRING 2009
and will be availible at stud to a few Mares
( He has produced 100% fillies so far )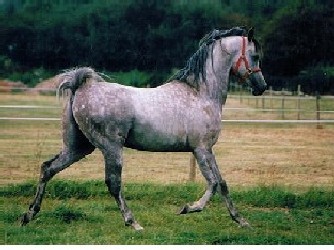 2008-09-30
Just arriwed back from a fantastic weekend in Germany - Aachen International show - The Nations Cup. All this fantastic horses!! Breathtaking!
My mare NAG OLLA BEZ with Johanna Ullström became 3rd in her class 11 years and older mares, with 92.60 points!!
2008-09-10
SYARA NA ( by EL SHAKLAN) - in Europe with us at last!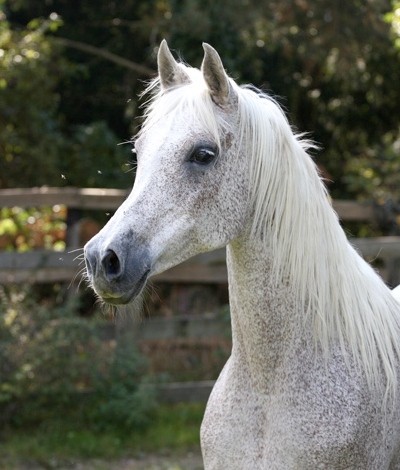 Photo; Johanna Ullström
2008-09-08
FOR SALE
page has been up dated. I have 4 fillies for Sale.
2008-09-08
NAIZAAK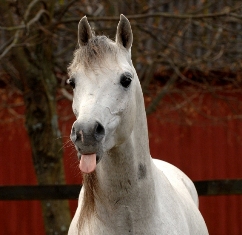 Photo Anette Mattsson
My super cool and highly intelligent Stallion Naizaak - Champion reserv and class winner this year.
Sire of Most classic head winner WW Karma with 90,42 points 2007 etc etc
has been Gelded this week, to be able to continue develope his ridden carrier to the full and to be able to have his horsefriends with him in the fields.
It is a lonely life being Stallion - specially if he is not used enough as a Breeding stallion to motivate it - He will ( eventually when he recover )
really love this new lifestyle!!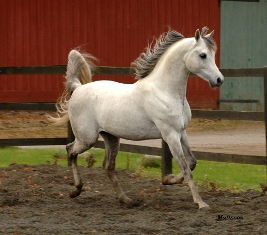 Photo; Anette Mattsson
2008-08-30
SWEDISH NATIONAL SHOW
( SVENSKA RIKS 2008 )
NAIZAAK - 1st place - SENIOR STALLION CLASS with 40.33 points - 10 points scale
JUDGEMENT - 1st place - - YEARLING CLASS with 40,67 points - 10 points scale
JUDGEMENT - SWEDISH NATIONAL RESERV CHAMPION COLT & BEST SWEDISH BRED COLT
( Breeder Penelope Lewenhaupt! - Thank you Penny!! )
WHAT A SUPER WEEKEND IT WAS !!
THANK YOU Maria Holgersson with Naizaak & Johanna Ullström with Judgement for producing and showing them so well for me!!
2008-07-19 - 2008.07.20
WILHELMSBORG INTERNATIONAL SHOW. DENMARK
Yearling colt - JUDGEMENT - 3rd place with 89.25 points !! Well done!! Thank you Johanna Ullström!!
Stallion class 8 years old - NAIZAAK - 3rd place with 87,75 points !! Fantastic!! Thank you Maria Holgersson!!
2008-07-07
Scandinavian Championship at BLOMMERÖD STUD, SWEDEN
Judgement - 6th place
Fallaha El Maklouf - 4th place - ( I promice Fallaha, I will never take you to a show again! You hated it !! )
NAG Olla Bez - 1st and CHAMPION MARE with 91,33 points
THANK YOU - JOHANNA ULLSTRÖM,
European training center, for showing them in such a relaxed way!!
2008-07-06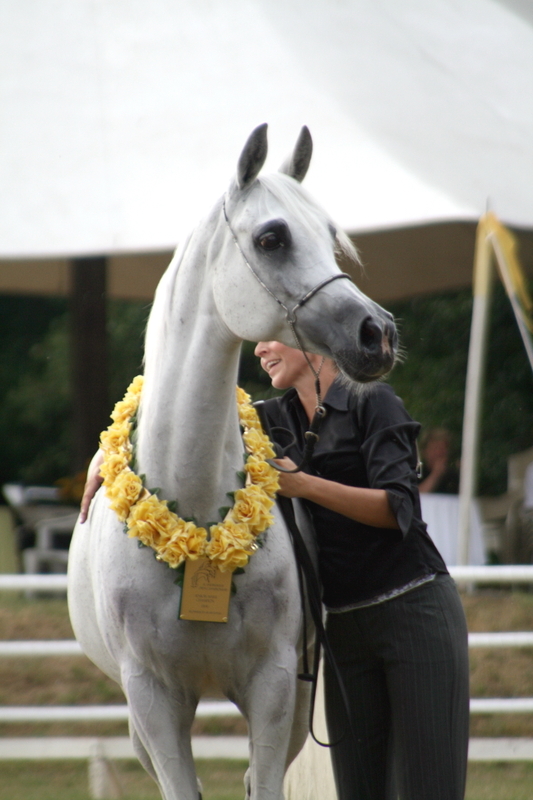 NAG OLLA BEZ
THANK YOU Anne -Lise and Otto Berg
for allowing me to buy her, and trusting me with this very special Mare!! I have loved her from a distance for a long time!
SHE IS TRULY FANTASTIC!!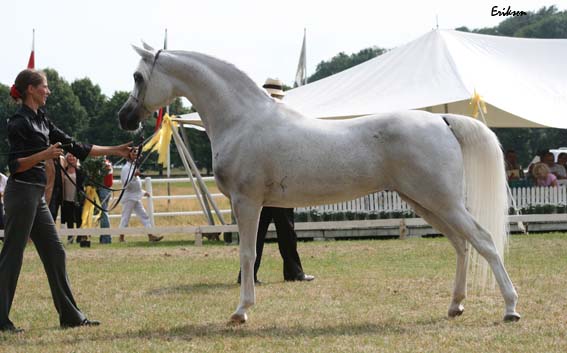 And what a day for change of ownership!!
NAG OLLA BEZ became Scandinavian Champion Mare at Blommeröd shortly after our agreement!!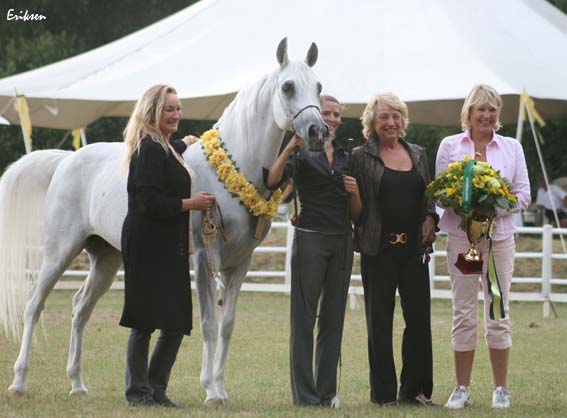 me, NAG Olla Bez, Johanna Ullström ETC, sponsor Mrs Ulvegärde, and Anne-Lise Berg.
2008-07-01
NORWAY INTERNATIONAL SHOW at a fantastic setting.
( Thank you all at Norway Showteam for all the great work!!)
NAIZAAK
- 8 yeras old stallion - was second in his class with 88,50 points, superbly shown by Maria Holgersson -Stall Lunnarp, Genarp Sweden.
Thank You MARIA!!!! with super supporter team, Johan etc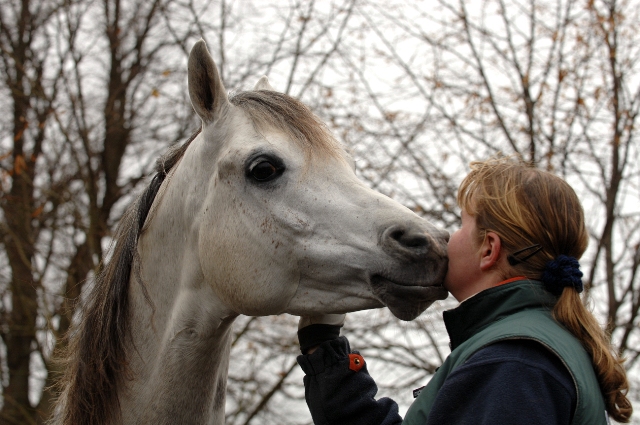 2008-06-25
NASADIKA !
Today I had to put my beloved mare WW NASADIKA ( by Simeon Sadik and out of Nebula )
to sleep after many years of struggling with laminatis. When even her hind feet was severly affected there was no return.
Nasadika was Classwinner in hand at the UK Nationals as a yearling, Second at the Scandianavian Championship as 3 years old, and with Clair Fitch Supreme Ridden Champion reserve in UK.
Nasadika, I know you will fly around the green pastgures in horses haven without any pain,, and now finally enjoy fullt the life the way it shall be!!
She left a daughter WW NASAGIPPA by Om El Extreem , now living in Holland, and
last year she gave me another daughter WW NADIYYA by HS Exemplar by Eukaliptus.
Rest in Peace.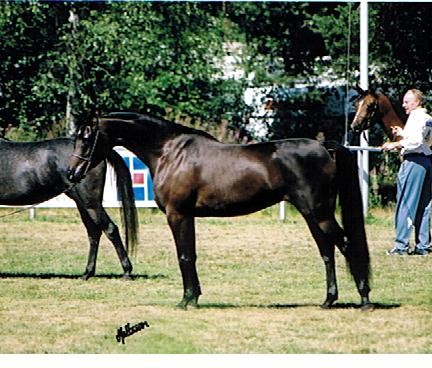 2008-05-25
KUMLA INTERNATIONAL C-.SHOW, SWEDEN
NAIZAAK
- 38,33 points ( 10 points scale ) and Class winner and CHAMPION RESERVE at Kumpla International C-show, Sweden.
Thank you, Maria Holgersson!
WELS SHOW- AUSTRIA
JUDGEMENT
- 88,33 points and a fourth place at Wels show - Austria ( his first time out! )
Thank you, Johanna Ullström!
2008-05-03
Breeding news!!
Libanon Abaone (by Abakan) is in foal to Emiliusz by Laheeb for 2009
IS Saphira (by Saphir III) is in foal to El Thay Mahfousz by Ansata Selman for 2009
Syara NA ( by El Shaklan ) is in foal to Shael Dream Desert by Ansata Shaamis for 2009
Ivernah (by Crusader ) is in foal to QR Marc by Marwan Al Shaqab for 2009
2008-05-01
WW FAROUK born 2007
, by Ibn Estasha out of Fallaha El Maklouf is sold to Emelie Persson in Sweden.
Farouk is the sweetest and kindest of colts and I wish you all the best and a lot of sucsess together.
CONGRATULATION!!
2008-04-29
Pictures of my young stallion JUDGEMENT by WH Juctice and out of Sensation ( Shahin x AK Kastana) has been added.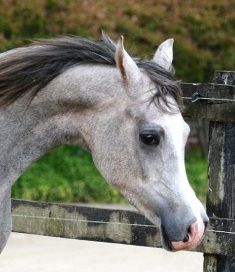 2008-03-28
Picture of WW IVECTRAA by NAIZAAK out of IVERNAH / Crusader has been aded. See MARES & FOALS and click on her picture to come to her own page.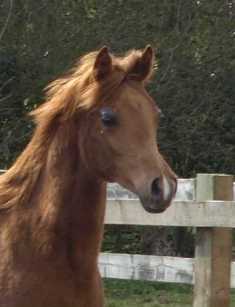 2008.03.17
New pictures has been added of the stallion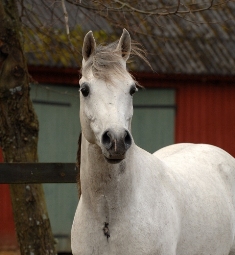 He is standing at Stud in Sweden with MARIA HOLGERSSON, GENARP ,for 2008
phone number +46 (0)708 148021
2008-03-08
My sweet and beautiful ww ICARUS by Om El Extreem out of Ivernah / Crusader is sold to Ms Ewelyn Paterson in Cumnock, Scotland
Congratulation to a SUPER horse!!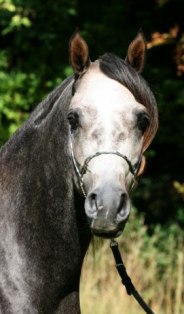 2008-02-28
Our power moving mashine WW NEBRASKA by HS Exemplar out of Nebula is sold to Miss Rachel Kilbauskas, Ross-Shire in Scotland. Congratulation and
We wish you a great life together.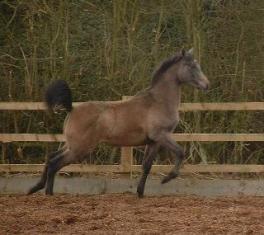 2008-02-28
New pictures ofthe Colt foal WW ROYAL STORM has been added, and his own page created.
2008-02-09
WW Abriannas own page has been started, and a New picture added on her.
2008-02-08
MORE FOALING NEWS!!
IS SAPHIRA had a solid dark Bay Straight Egyptian Colt foal the 7 of February by ROYAL COLOURS.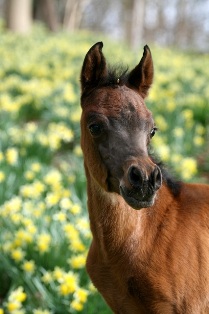 2008-02-05
I Have the great Honour and Pleasure to welcome a new Star to my Broodmare band.
SYARA NA by EL SHAKLAN out of SA BINT MARIA ( by Hal Gibby).
She will arrive from Brazil in a near future.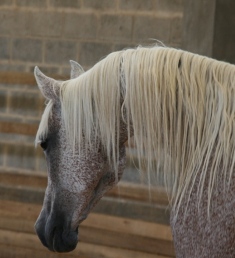 2008-02-04
LIBANON ABAONE HAD A FILLY FOAL BY WH JUSTICE
the 31 January 01.30 in the morning-
She is Chestnut with a star and with a half sock on one hind leg.
Her name will be WW ABRIANNA = meaning "Mother of Grace"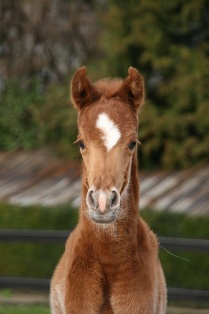 2007-12-23
MERRY CHRISTMAS & HAPPY NEW YEAR 2008
2007-12-10
WW GREMILIA is sold to HOLLAND.
CONGRATULATION for this strong moving correct filly out of Polish National Champion and International Champion Mare GRENLANDIA and by
Swedish National and International Champion Stallion EMILIUSZ. She will have a great both in the show arena and as a broodmare!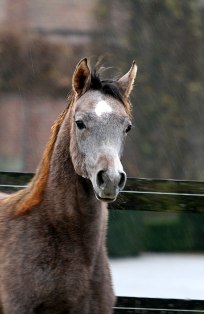 2007-11-28
WW ARITZA by KUBINEC out of LIBANON ABAONE (by Abakan) is sold to BJÖRKEHILLS ARABER in SWEDEN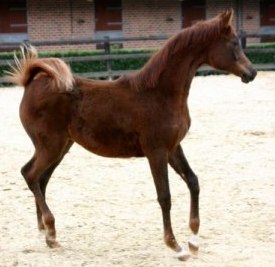 A HUGE CONGRATULATION to you for this outstanding moving, tall and elegant filly! She will make us both proud in the Show ring as well as a future broodmare.
I will come and watch her at the shows this summer!!
2007-11-10
ISADORAH by OM EL EXTREEME out of IVERNAH by CRUSADER is offered FOR SALE
NAIZAAK - Has been x-rayed / Fri -röntgad / and will be standing at Stud at MARIA HOLGERSSON TRAINING STABLE outside of GENARP, South of Sweden for 2008.
Naizaak is by Gai Radiant out of Bint Nariadnais. You will find more information about him and his of spring( among them WW KARMA, and full sister WW KARMENZITAA) on his own page (follow link under STALLIONS )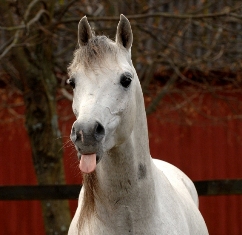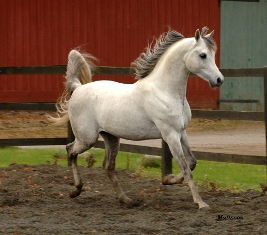 2007-11-04
New pictures of Isadorah and Warena has been added on their own pages, as well as some new pictures under the headline OTHER PICTURES
For Sale has been updated, as well as MARES.
2007-10-31
CONGRATULATONS to the new owners of BESS FANESTHA - Kelly and Emile Polet, from Holland. You have found the right horse!!
2007-09-04
New pictures of our young stallion ICARUS has been added. Icarus is now being backed AND He is for Sale!
2007-08-02
CONGRATULATION for the sucsess at VILHELMSBORG, DENMARK INTERNATIONAL SHOW the 28 and 29of July for the W-ARABIANS bred horses
WW KARMA by Naizaak out of Kastanjet. CLASSWINNER and TOP 5 Owner HÖGSÄTER ARABIANS- Maria Hurtig
WW KORONA by Borneo out of Kastanjet. 3place with 89,88 points, , Owners Q-ARABIANS - Ewa and Mickael jacobson
CONGRATULATIONS FOR THE SUCSESS at SWEDISH NATIONALS the 21-22 July 2007 by W-Arabians bred horses
WW KORONA By Borneo out of Kastanjet SWEDISH NATIONAL CHAMPION RESERV SENIOR MARE. Owner Q-Arabians
2007-07-26
Some Pictures has been added of GAZELLA, GREMILIA, PRINCHESZA and FAROUK
2007-07-21
Some more pictures has been added under the Head line " Other Pictures" as well as just some snap shot Foal picture on Nebraska and Nadiyya
2007-07-20
Stallion page has uppdated, and the foals have all had their own page set up with pedigree and links to their påarens pages etc
2007-07-17
New picture of Icarus added.
2007-07-12
FOR SALE page has been updated, and more pictures of Icarus (Stallion) has been added.
2007-07-09
IS WARENA was second in a very strong class of 3 year old fillies at the CLASSIC ARABIANS SHOW in Great Britain this weekend, and
WW ISADORAH was 4th in a eaqually strong 2-years old class - Thank you again Jo and Andrew for your work!!
2007-06-20
IS WARENA by Madkours Impuls out of WADEMA by Orion was CLASSWINNER at NORTH GROUP C-SHOW IN GREAT BRITAIN the 17 of June.
Thank you Andrew Tounge and Jo Clark for producing and showing her for me.
2007-06-19
New picture of Saphira and of Nasagippa. Just from the fields!!
2007-06-17
CONGRATULATIONS TO THE NEW OWNERS OF WW NASAGIPPA ( Om El Extreem x WW Naadika by Simeon Sadik.)
Natascha Bojawal and Wouter Vroomans . You will have a great life together in Holland. All our best wishes and Great Sucsess with this Super filly!!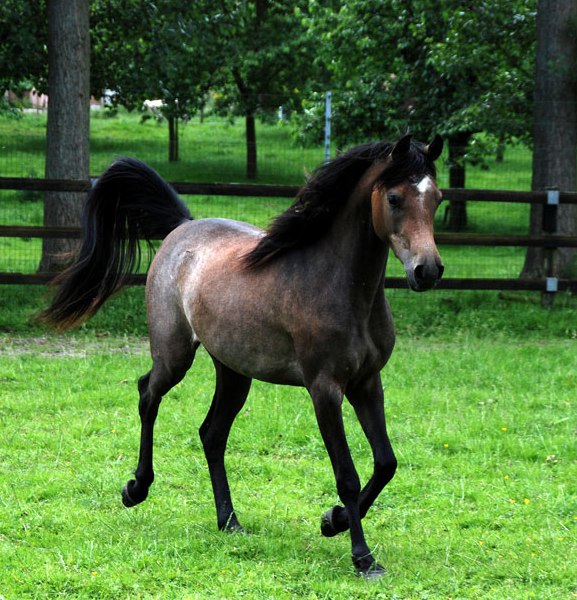 2007-06-15
CONGRATULATIONS to W-ARABIANS bred horses at KUMLA INTERNATIONAL C-SHOW, SWEDEN
ww KARMA ( Naizaak x Kastanjet ) 90,42 points and winner of MOST CLASSIC HEAD. Owner Högsäter Arabians, Sweden
ww DZORAYA ( Pilot x Liana ) Champion Mare and her colt foal QA DZOCCO by Om El Tanam Champion Colt and Best in Show -Owner/breeder Q-Arabians Sweden
2007-06-15
I have the hounor and pleasure to inform you that I have been able to aquiry a Super Colt foal bred by Countessa Penelope Lewenhaupt at Claestorp Stud, Sweden.
The colt is by WH JUSTICE and out of the straight Egyptian Champion mare SENSATION ( out of A.K Kastana x Shahin) Sensation is also halvbrother to the famous Stallion CRUSADER whom also was bred by Countessa Lewenhaupt. This young Colt - named JUDGEMENT - will be living with my friends Johanna and Philippe at European training centre in ( ETC ) Belgium,
THANK YOU Penny for allowing me to bring this Star up and forward, and THANK YOU for beeing such a sucsessfull and skilled Breeder!!
2007-05-25
Just had one foal picture that I have to show you first- It is FALLAHA EL MAKLOUF´S colt foal by IBN ESTASHA
2007-05-22
PIA had a Super elegant Grey Filly foal this morning by EMILIUSZ !! Like a little porslin doll!! and Pia is delighted and can not belive what treassure she has and have to check the filly over time and time again!!
This foal is the last for this season. Due to not so brilliant wether there is still no pictures, but is will happend nowe!!
2007-05-16
WW NELITA ( Aja Sanagor x Nebula ) is sold to YEGUADA AL ZARAQ ARABIANS in SPAIN.
We wish you great sucsess with NELITA in the Showring, and I know that you will also have a superb Broodmare when that time comes.
CONGRATULATION and All our Best!!
2007-05-15
GRENLANDIA had a grey super-filly foal by EMILIUSZ at 08.00 this morning. Everything went well and Mother and Daughter is relaxing. and Finally I can as well!!
2007-05-14
Our fantastic mare FALLAHA EL MAKLOUF gave birth to a strapping grey COLT FOAL by IBN ESTASHA the 13 may 2007!!
2007-05-08
Finally a picture of my 2 year old filly WW NELITA by AJA SANAGOR out of NEBULA. See more under the head line FOR SALE.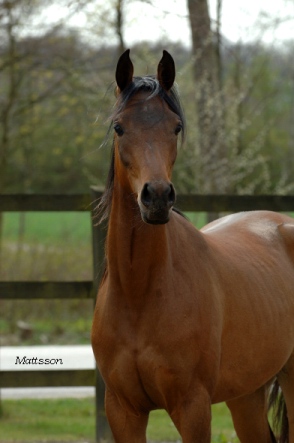 2007-04-25
IVERNAH had a chestnut filly foal by our Stallion NAIZAAK by Gai Radiant. We are over the moon for this filly!! Pictures will follow asap.
2007-04-08
NEBULA had a grey filly foal by our Stallion HS EXEMPLAR by EUKALIPTUS. The filly is huge and very pretty! Pictures will follow
2007-03-24
New Picturess of Bess-Fanestha, WW Nasagippa and WW Gazella has been added. (Pictures by Johanna Ulström)
Please also have a look at the FOR SALE side that has been updated.
2007-03-19
LIBANON ABAONE is in foal to WH JUSTICE
and our straight Egyptian mare IS SAPHIRA is in foal to Straight egyptian 2006 World Champion ROYAL COLOURS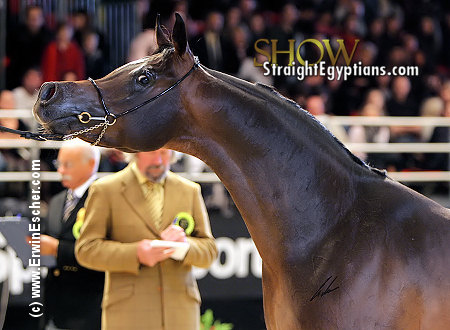 2007-03-13
WW Nasadika had a superb bay Filly foal by HS Exemplar! !! Unfortunately does mother Nasadika not have milk to feed the foal completely, so we are having some difficulties just now but they are on its way to be solved. The filly is sharing her time between suckling from her mother and drinking milk from a bucket!! FINALLY!!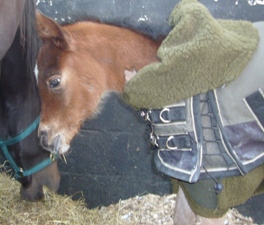 2007-01-25
Have added pictures taken today!! of ARITZA by Kubinec.
AS WELL AS STARTED A PAGE FOR PICTURES OF OTHER THINGS & ANIMALS THAN HORSES ++ Hope you like it!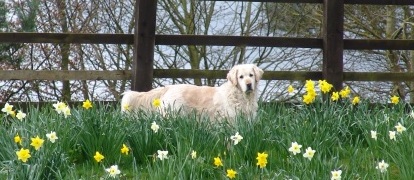 2007-01-23
It i is not much happenning now, but I have added some pictures of forfathers and mothers to Saphira, Warena and Fallaha, Aritza and Gazella.
2007-01-07
Hope you all had a Great Christmas and New Year!! We wish you all the best!! Just remember , After regn comes Sunshine! So we all hope for a fantastic spring and summer 2007 with great foals! See you soon!!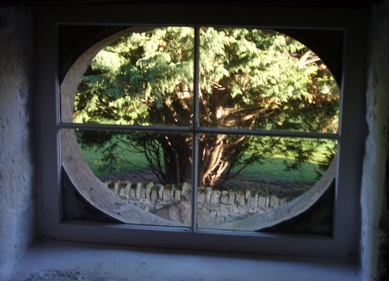 CLICK TO GET BACK TO THE TOP OF THIS PAGE
CLICK HERE FOR ARCIVE NEWS UP TO 2006 !!