| | | |
| --- | --- | --- |
| SHOW RESULTS | PERFORMANCE | BREEDING RESULT |
| 2000 Class winner at UK National show, Malvern | 2003 Ridden Novice Champion at South West C show and overall Ridden Champion reserve, with Clare Fitch | 2005 Grey filly ww Nasagippa by Om El Extreem 2005-03-05 |
| 2001 Scandinavian Open, Blommerod 2.e with 87.67 p. | | 2006 Left empty |
| 2001 Swedish Nationals, 5th with 87.83 points | | 2007 Bay Filly WW Nadiyya by HS Exemplar |
WW NASADIKA WAS PUT TO SLEEP THE 25 OF JUNE 2008
AFTER MANY YEARS OF STRUGGLING WITH LAMINITES IN ALL HER FEET.
ww Nasadika was Classwinner at the UK Nationals as a 2 years old filly, and also had a first/ second split place
at the Scandinavian Championship at Blommeröd Show 2001, ( with the same point).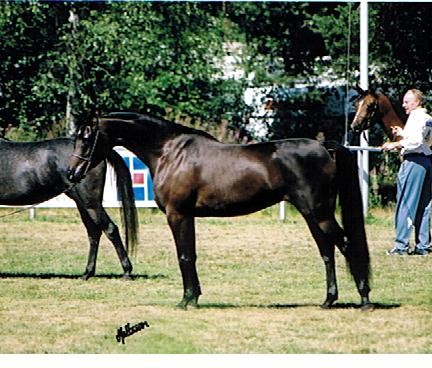 Produced and shown to perfection by Britt and Jörgen Olsen, Oppreva Arabians, Sweden.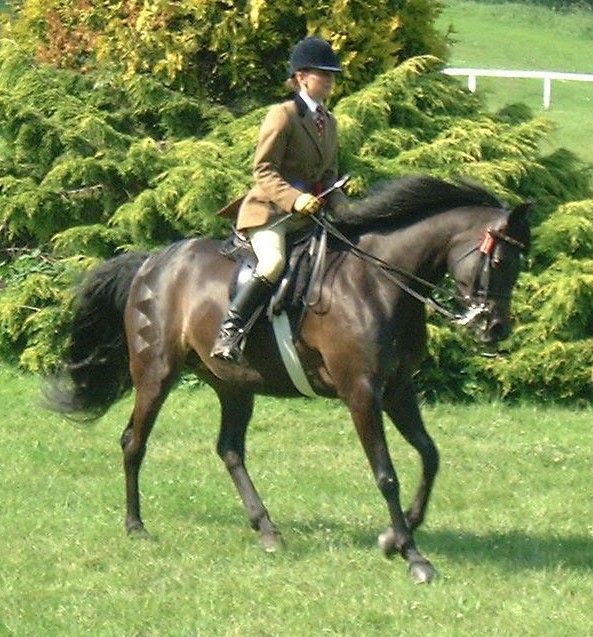 ww Nasadika is with CLARE FITCH, UK in ridden training, and was Champion Reserve in the Novice Ridden,
as well as Overall Champion Ridden Reserve at South West C-Show this summer.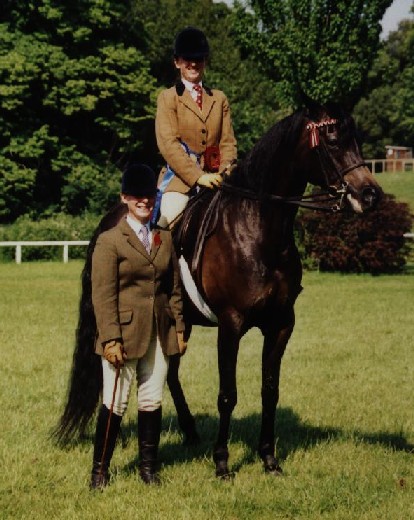 ww Nasadika, Rider Clare Fitch, and the Judge when Nasadika was Novice Ridden Champion Reserve
as well as Ridden Overall Champion Reserve.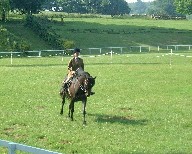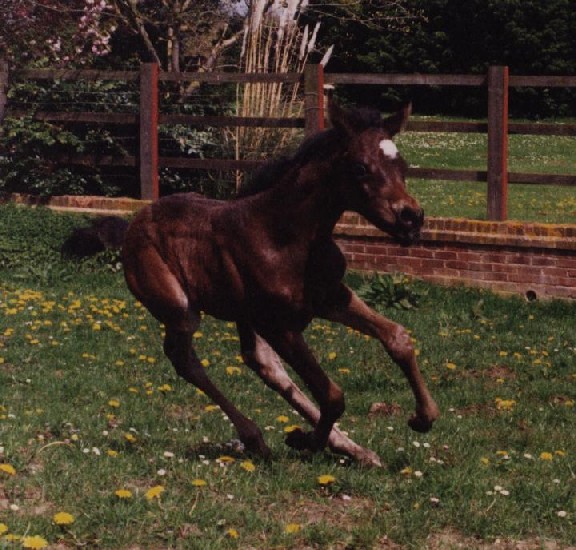 ww Nasadika as foal. Photo by Anders