NIMBUSZ SADLY PASSED AWAY PEACEFULLY IN HIS FIELD - SEPTEMBER 2005.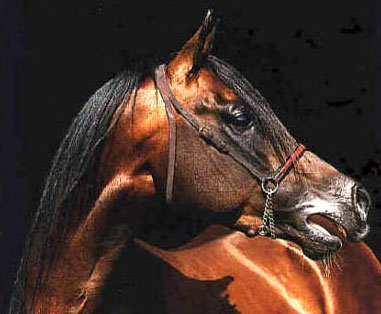 NIMBUSZ was twice Swedish National Champion,4th at World Championship in Sweden 1990, Champion Stallion in Italy, and Champion reserve as 19 years old in Great Britain. He also was third in UK National show in the Veteran Stallion class for 17 years and olde, after Rumak and Vodolej.
He has competed in Showjumping, Cross Country, Dressage and Hunting. An truly Gentleman with the kindes temperament.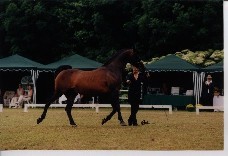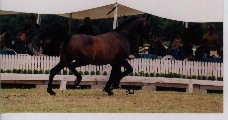 NIMBUSZ at Scandinavian Championship, Blommeröd Show at the age of 23 years!! He was 3 in his class!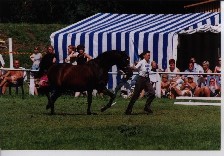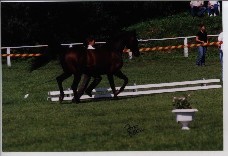 NIMBUSZ at the Swedish Nationas as his last show apperence before Retirement.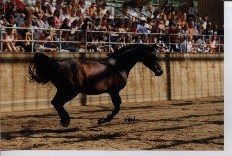 NIMBUSZ at the Swedish Nationals at the Liberty class at the age of 23 years young!!
Ha has since then retired from all future shows, inspite of absolutely loving the attention and to" show off" to his fans!!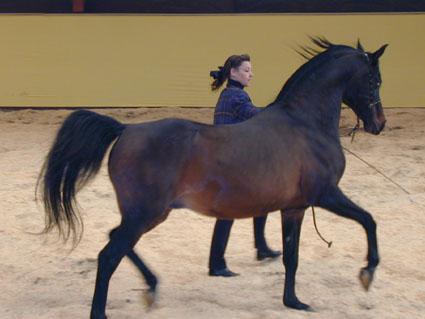 NIMBUSZ and handler Christina Uhlén at the Stallion parade, Blommeröd Stud in March 2002