GRANIT was Swedish Class winner 1984, and then went to Warzaw for the Racing. He had 2 first, 1 second and 1 fourth in that one season. Back in Sweden was he very popular at stud, until 1991 when we purchased hem and took him to UK. At the show ground in UK did he very well with many Championships in the capable hands of Emrys Jones.
He finished his showcarrer by winning the title of British National Senior Champion, 1994.
Granit passed away from us early in the spring 2001 at the age of 19 years. He was very special to me, and he was very fussy chosing which people he accepted.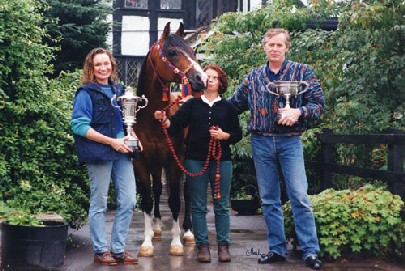 GRANIT after winning the titel BRITISH NATIONAL CHAMPION SENIOR STALLION 1994.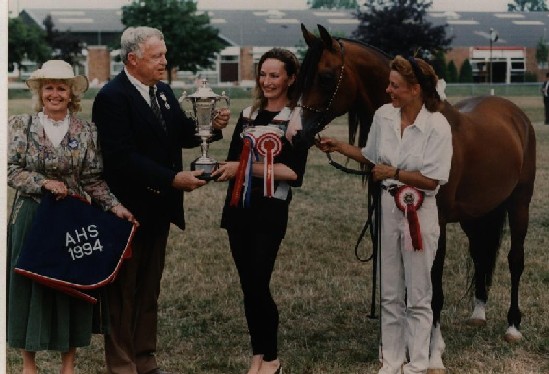 Sponsor, Judge, Veronica, Granit & Christina